★ Top up with MyCard, get attractive prizes!
【Event time】
2021/08/26(12:00) – 2021/09/30(23:59)
【About Event】
During the event period, use online payment methods / MyCard Points / MyCard member point deductions, to purchase the specified value of MyCard Points, and successfully top up into the MIR 4 game account. Then, you will get game prizes depending on the value you top up, as follows.  (The Prizes are limited.)
The Value of MyCard Points
Limited Prizes

領獎專區入口

MyCard 990 points

3 Uncommon Pills Packaging Box
(Epic Advance Pill *1, Epic Prosperity Pill *1, Epic Greed Pill *1)

The entrance for 990 points

MyCard 1690 points

3 Rare Pills Packaging Box


(Rare Advance Pill *1, Rare Prosperity Pill *1, Rare Greed Pill *1)

The entrance for 1690 points
※Attention! This event can only be followed by online top up through the game's official website (not including top up from the PC version of the game).
---
---
新加坡/馬來西亞MIR4 MyCard儲值教學(MyCard Reload Guide)
Android載點(Android Download)    iOS載點(iOS Download)    官方粉絲團(Facebook Page)    官網(Official Website)
(1) Visit the page
(1) 首先登入遊戲平台儲值網:https://forum.mir4global.com/webshop
2. Login your account
2. 登入帳號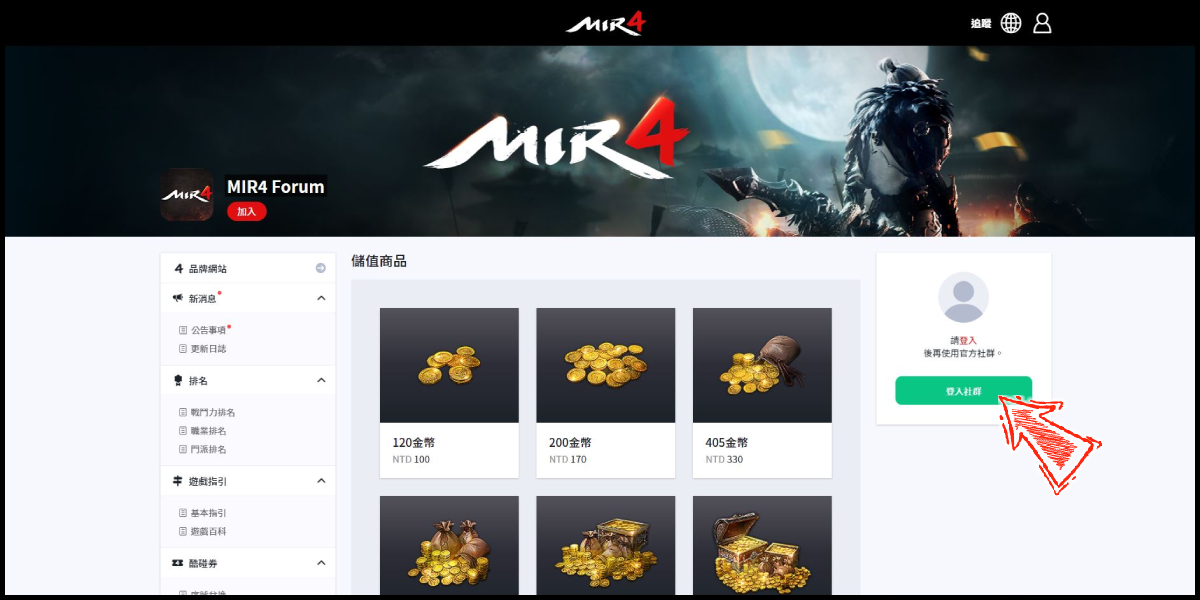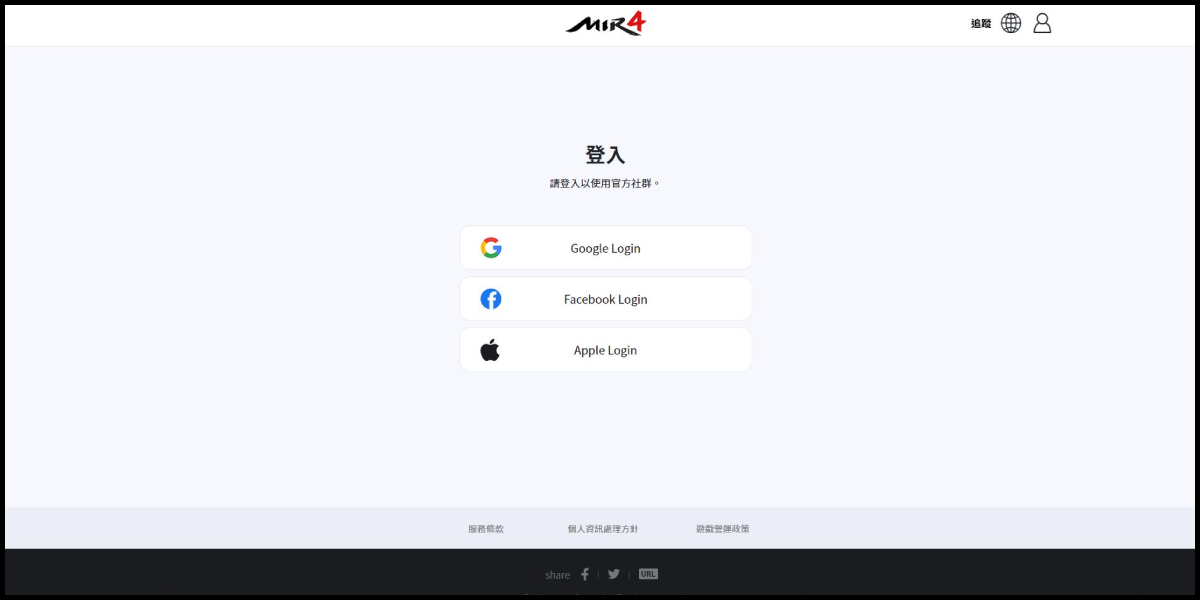 3. Set representative character
3. 選擇欲儲值的【角色】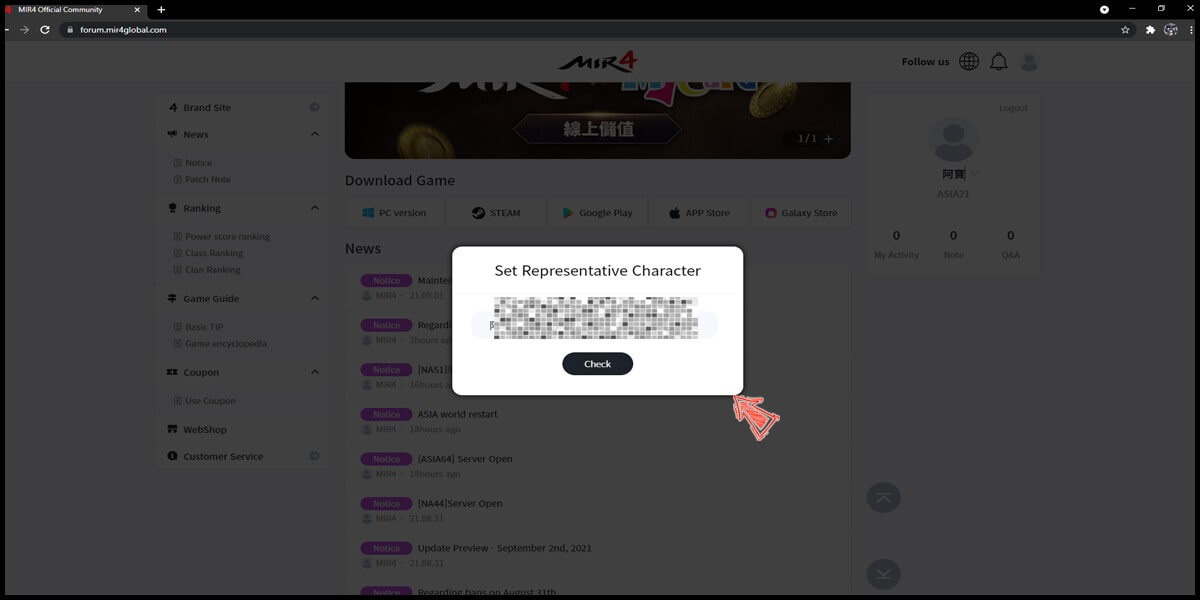 4. Select【Gold】that you intended to purchase
4. 選擇欲儲值的【金幣】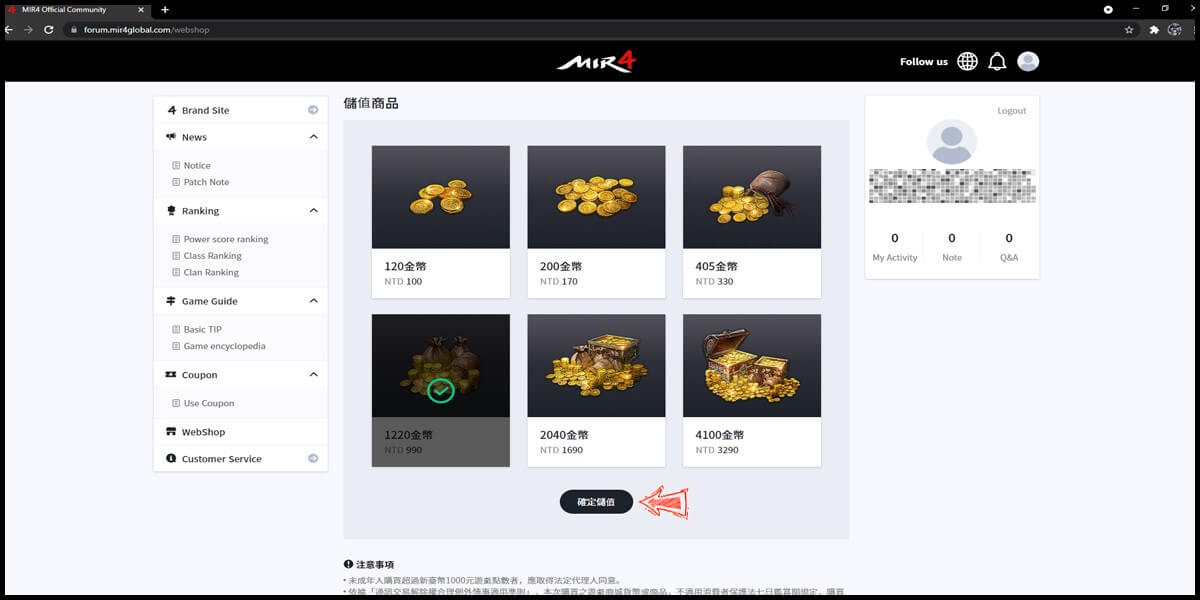 5. Malaysia user select【Malaysia Payment】
5. 馬來西亞玩家選擇【Malaysia Payment】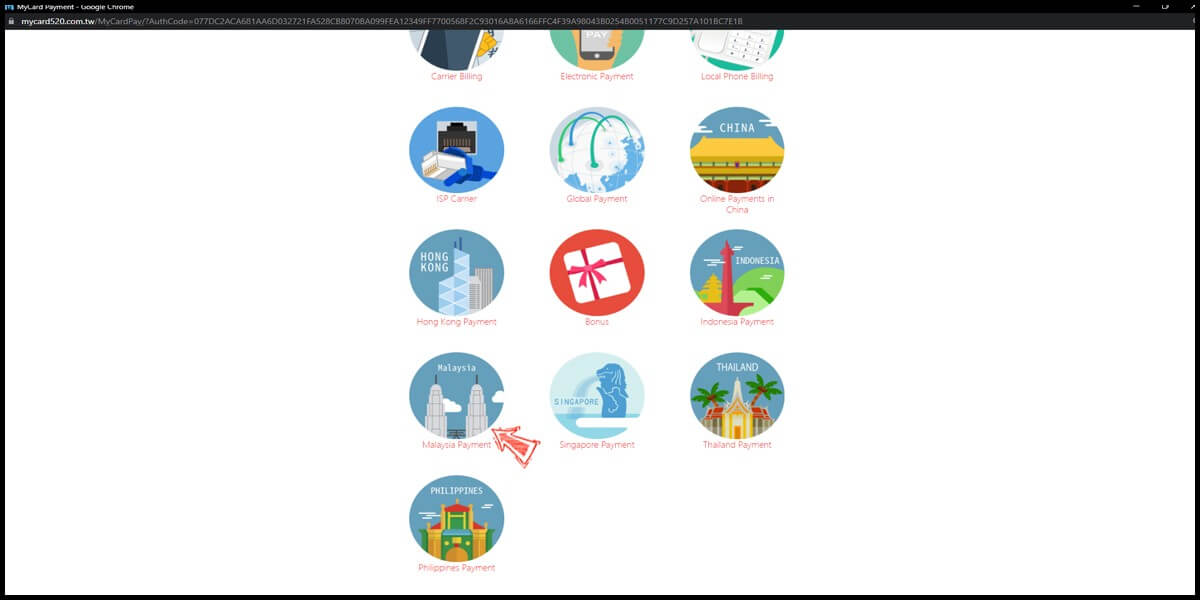 6. Select the payment method
6. 選擇想要使用的金流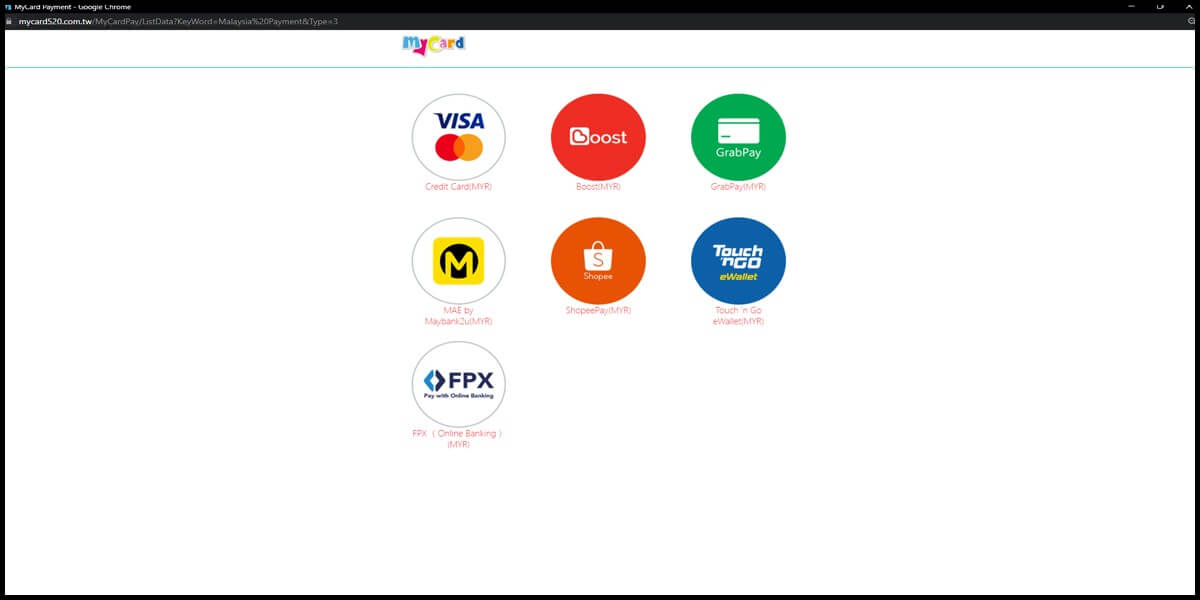 7. Singapore user select【Singapore Payment】
7. 新加坡玩家選擇【Singapore Payment】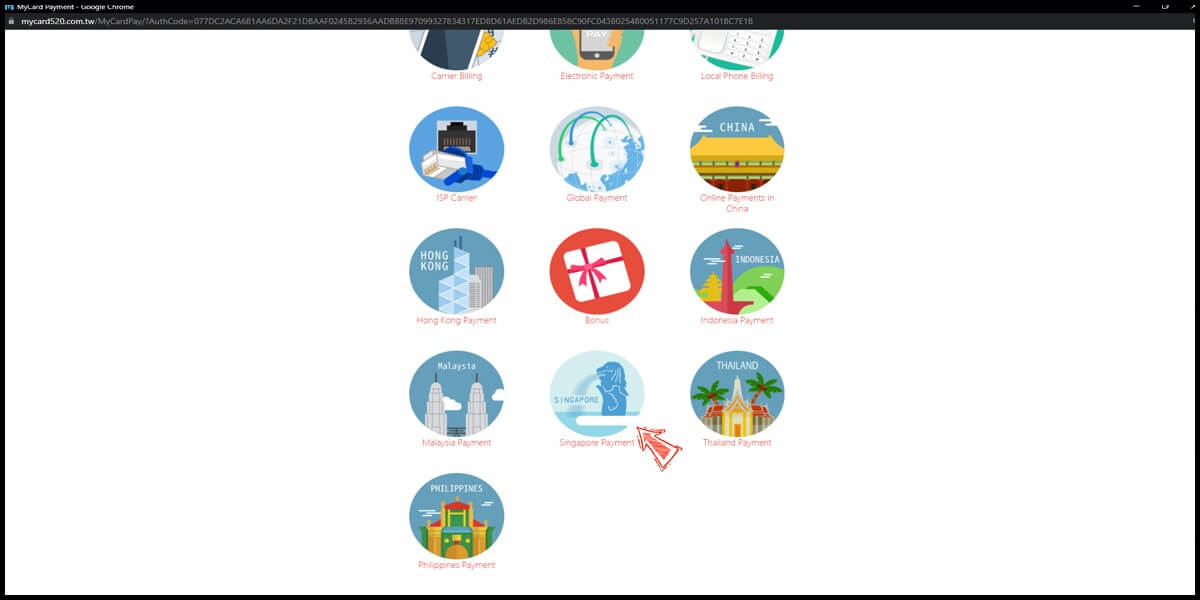 8. Enter your email and phone number, then click Proceed.
8. 輸入正確的名字,電話和電郵,點擊 Proceed。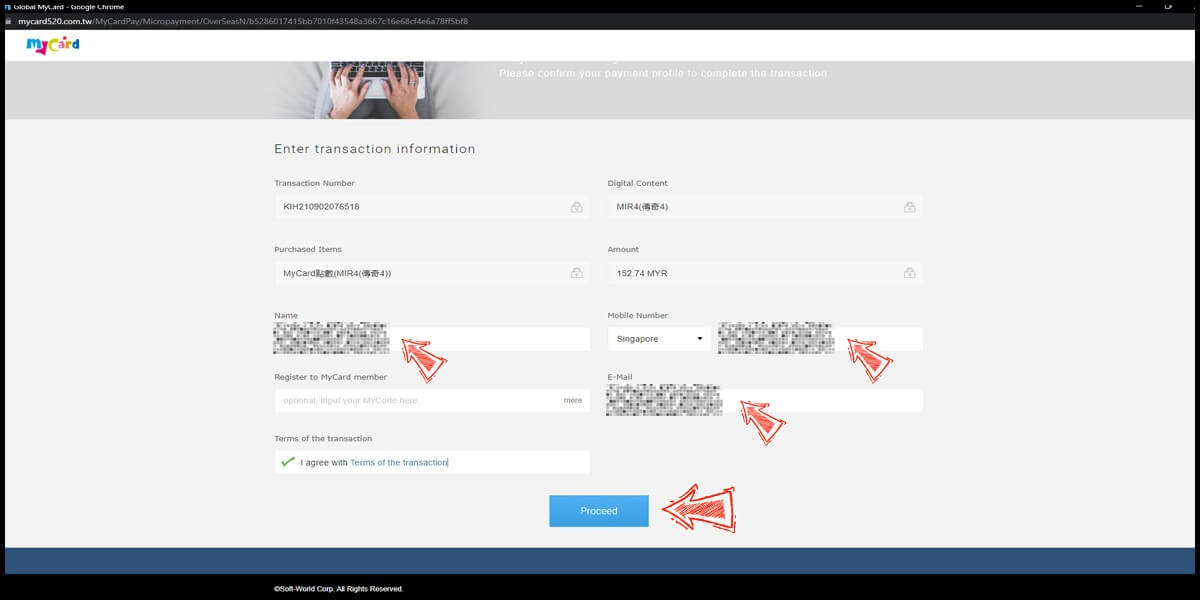 9. Please confirm the transaction information, then click 【Send Confirm】.
9. 確認填寫資料無誤後,點擊【Send Confirm】.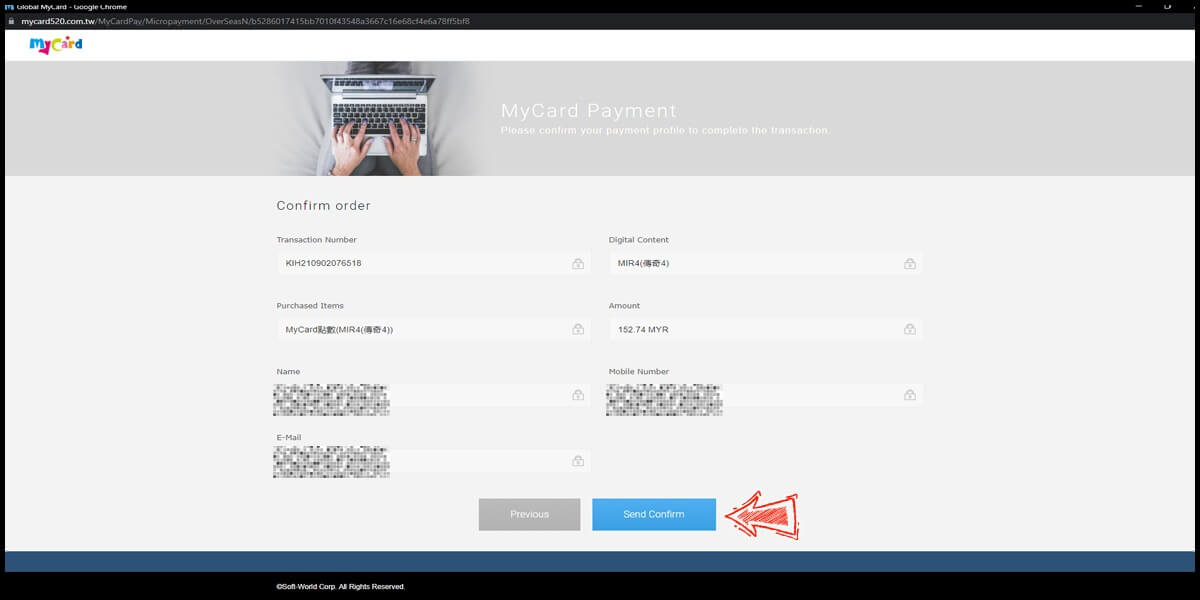 10. Please follow the NETS Step to finish the payment。
10 請依據NETS步驟完成交易。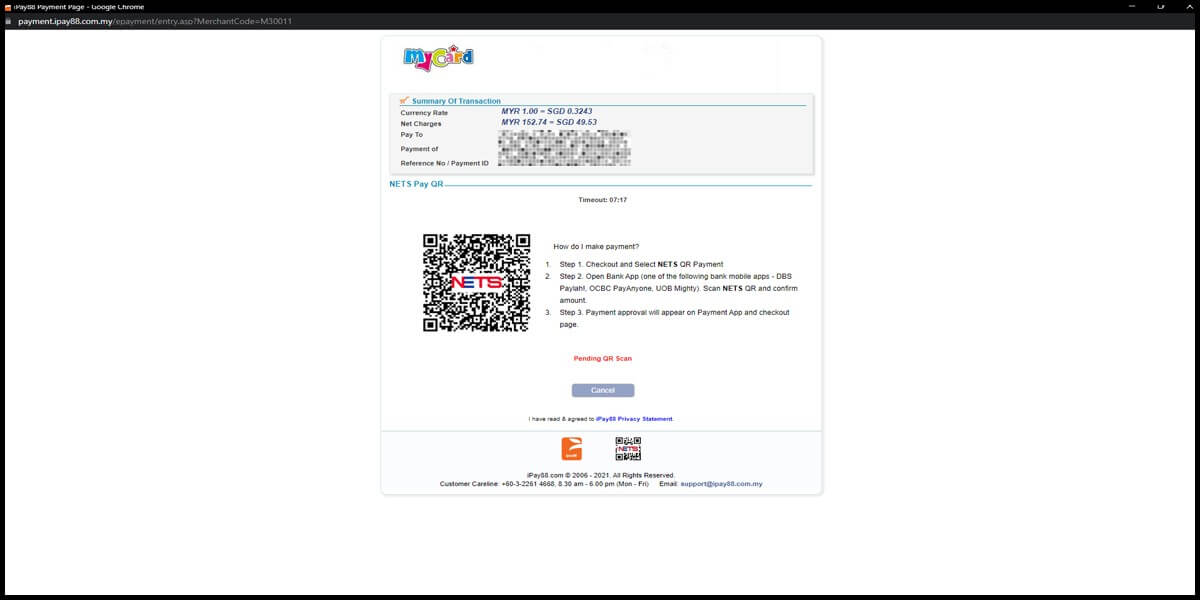 Shall you having any issues regarding MyCard Top Up, reach us at our official Facebook page or WhatsApp and leave us a message! Our customer service will reach back for you as soon as possible.
FB page:https://www.facebook.com/MyCardMalaysia
WhatsApp:https://bit.ly/MyCardCustomerService
若您在使用MyCard儲值上有任何疑問,請前往MyCard Malaysia粉絲頁或者Whatsapp詢問,客服人員會在工作時間內儘早回覆。
粉絲頁:https://www.facebook.com/MyCardMalaysia
WhatsApp:https://bit.ly/MyCardCustomerService